HOLISTIC ANIMAL THERAPIES OFFERED BY EVE LUCIA
Eve Lucia is wholeheartedly devoted to improving the lives and well-being of pets and animals. Her services for animals include therapeutic, rehab and relaxation massage, sports, show and service dog massage, equestrian sports massage, advanced massage and bodywork, energy medicine and energy healing modalities. Learn more about
The benefits of Canine Massage
and
The Benefits of Equine Massage
.
Eve is available for canine sport massage at flyball events and AKC agility and AKC dog shows. Schedule your canine pre-and post-event massages, prior to these events in selected Florida locations. More information about
Canine Sports Massage Therapy
.
Make an appointment for hands-on therapies for animals and pets with Eve Lucia by calling 727-776-1212 or email
her at
eve@evelucia.com
.
Become an Animal Healing Arts PractitionerSM

Eve strongly believes in educational integrity and excellence. Eve's own credentials are the result of decades of dedication to this calling. To multiply her efforts in the animal healing arts, she trains others who have the desire and aptitude to learn massage and energy healing for animals.


Eve's ongoing workshops and clinics include massage and bodywork, energy medicine, energy healing and intuitive healing arts. Eve has also innovated new techniques for animal healing, including Animal Bamboo-Stone Therapy.

Also see Courses Taught for a list of classes Eve has offered for her students and the Workshops & Clinics page for more information.

Get more information or register for classes by calling Eve Lucia at 727-776-1212 or email her at eve@evelucia.com.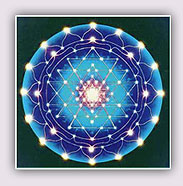 Energy Medicine for Animals

Eve's Energy Intuitive EvaluationsSM get to the root cause of the illness or health issue. These evaluations reveal key stressors that are affecting the body not only on the physical, but also on the mental, emotional, energetic and spiritual levels. Once the key stressors are determined, Eve designs a health program to re-establish optimal health and vitality for the animal in need.

These tools can offer help and comfort to your beloved animal companions. There is hope for pets who have been diagnosed with a "terminal illness" or an "incurable disease." Read Sheila's story.
Call Eve Lucia at 727-776-1212 or email eve@evelucia.com to schedule a nutritional consultation or an Energy Intuitive EvaluationSM.


Healing Haven Sanctuary
Eve's envisions a healing sanctuary for rescued animals who have been neglected, abused and abandoned. Located in a beautiful setting, this sanctuary will be a safe haven for nurturing and renewal to restore the hearts, bodies and spirits of animals in need.
Contact us eve@evelucia.com to support this vision.